We all want to see a cleaner East London – but sometimes, due to failure of the authorities or bad behaviour by residents, we find a real eyesore.
In this series, we point out our local eyesores, hoping that the responsible bodies can take action to remedy the problem.
Here we see One Housing display their talents for tolerating discarded domestic rubbish. The photo was taken just after midday on 29th November outside Ballin Court on Manchester Road, E14.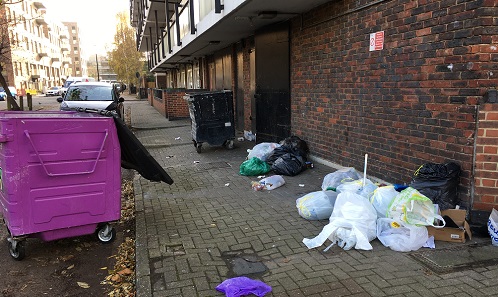 ●Have you seen an East London Eyesore? Send us a picture to:
Eyesore Pictures
●To catch up with the news in East London, go to:
East London News
●Watch East London's weekly news magazine programme,
live at 10pm every Tuesday and on demand all week:
The Tuesday Show