Muhi Mikdad
The Inner London Football League (ILFL) celebrated its 20th anniversary at this year's awards ceremony – which took place on 30 November at the Mayfair venue in Romford. The Awards recognised many clubs, players, volunteers and match referees who have won tournaments and played really well.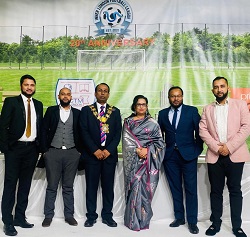 ILFL was established in East London in 2001 and has come a long way in its first two decades. Now they run many tournaments – including Super7, Vets, Open Age and 40+. ILFL also supports Seeds of Sadaqah, its charity partner, with many good works.
Over 500 people attended the presentation ceremony. Special guests attending the event included Canary Wharf Group Associate Director Dr Zakir Khan; Tower Hamlets Speaker Ahbab Hossain; Councillor Sabina Akhtar (Tower Hamlets); Councillor Ayesha Chowdhury (Newham); Bangladesh ex-national footballer Wahed Wahz;, London Sportif's Atikur Rahman (Treasurer) and Forhad Uddin; and ILFL President Rashid Ali and all the ILFL committee members.
Canary Wharf Group's Dr Zakir Khan said, "An award ceremony is not only for receiving awards and for a meal. We should appreciate the efforts that have gone into organising the event too."
At the end of the event ILFL President Rashid Ali gave a massive "thank you" to all the guests and the teams for attending the ceremony. He also gave a special thanks to Icon College, Canary Wharf Group, the Mayfair venue; and the Pride of Asia Catering Service for sponsoring and supporting the event.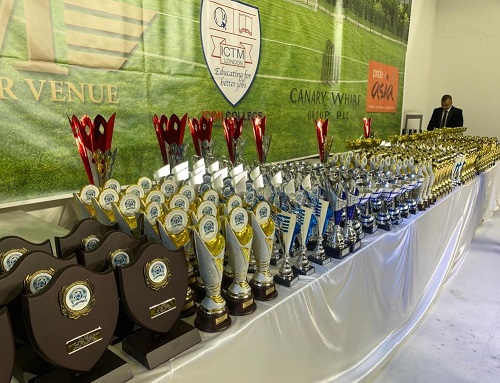 ●For more information about Seeds of Sadaqah and/or to make a donation, go to:
Seeds of Sadaqah
●To catch up with the news in East London, go to:
East London News
●Watch East London's weekly news magazine programme,
live at 10pm every Tuesday and on demand all week:
The Tuesday Show